AMBA Kyiv Social at MIM-Kyiv
Mr. Andrew Wilson, Association of MBAs Chief Executive and the team visited MIM-Kyiv as a part of the 50th anniversary celebration tour of the AMBA accredited schools.
The visit included special presentation for MIM-Kyiv's faculty and staff which was accompanied by the very lively discussion on business education trends, entrepreneurship and SME sector development in particular. MIM's new "Entrepreneurship" program was also mentioned as an answer to the newest trends.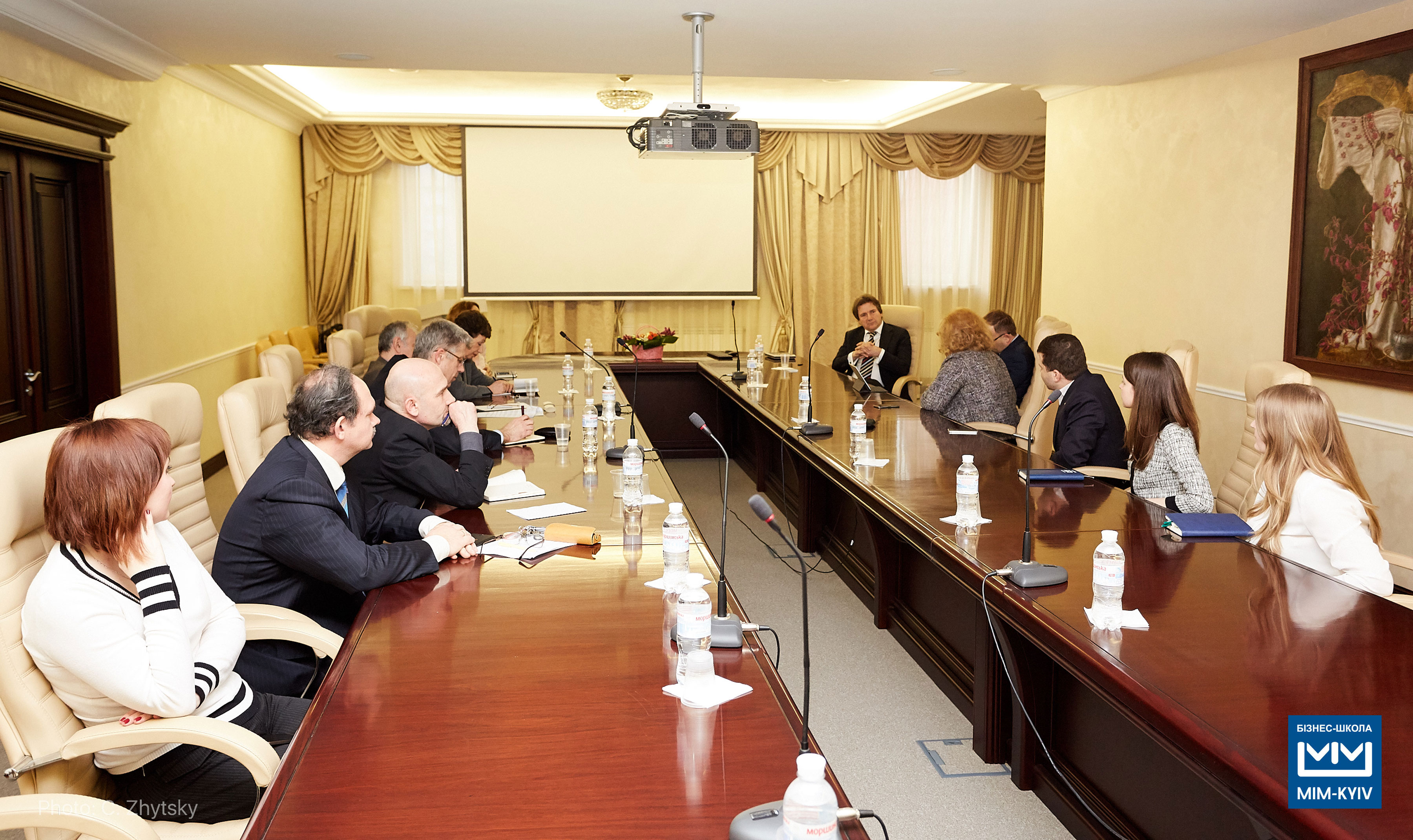 Later in the night AMBA team delivered a presentation for MIM's students, alumni and students-to-be. Mr. Wilson discussed opportunities provided by AMBA for the students and alumni of its accredited schools. Membership is free for the students of the accredited schools and enables all the alumni to network on-line globally. Furthermore, webinars, various events in more than 150 countries and access to AMBA Exclusive Career Development Centre are now also available for MIM's MBA community.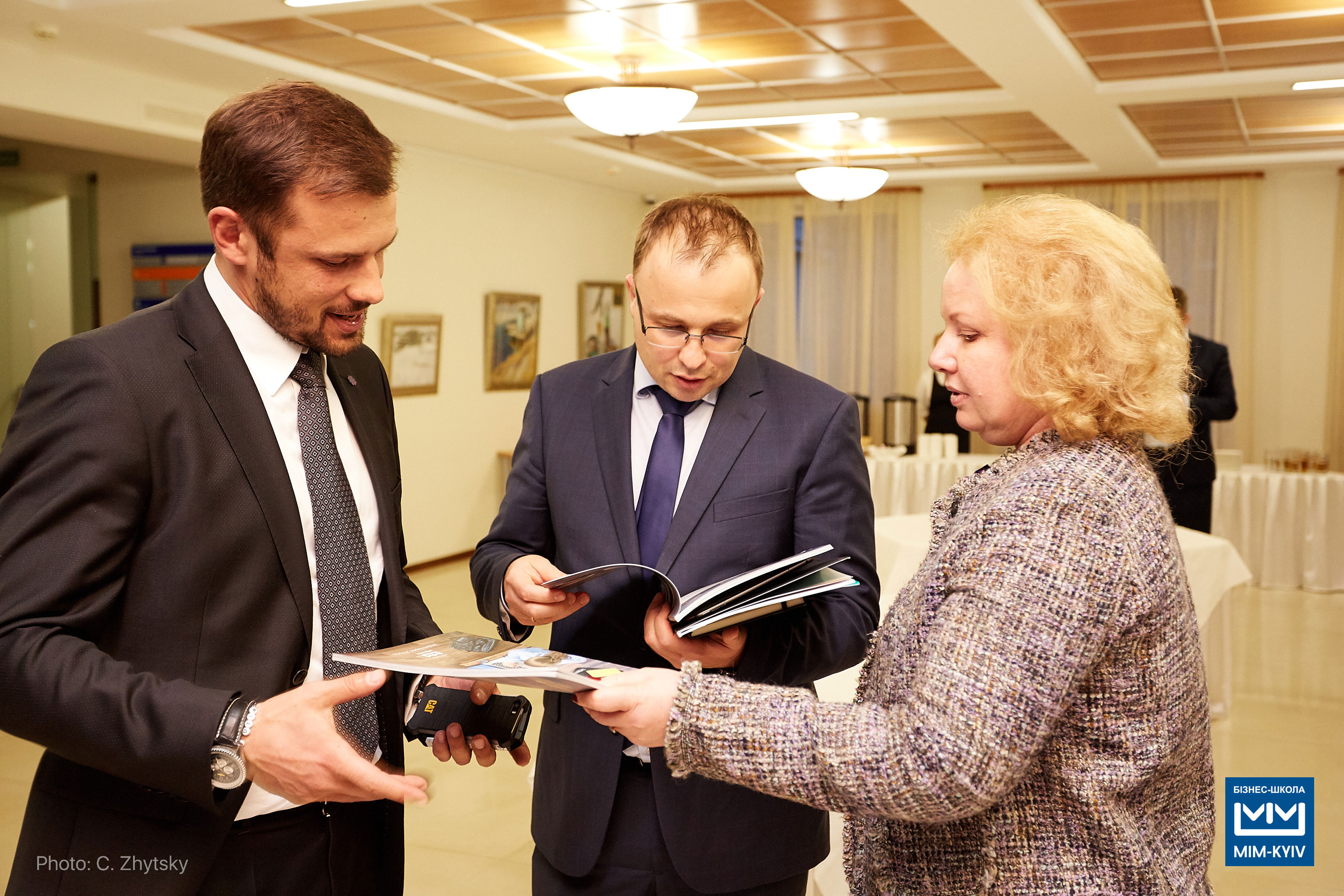 AMBA accreditation is of special importance for MIM-Kyiv. By being awarded the accreditation MIM joined the club of 246 schools or 2% of the total business schools population. It is a good proof of its MBA programs quality. Prof. Iryna Tykhomyrova stressed that the role of AMBA accreditation was not limited to quality assurance no matter how important it was. The most important outcome is that MIM's MBA degree is "global employer friendly" which increase the degree's value.
Mr. Roman Hreba, Deputy Minister of Education and Science of Ukraine joined the meeting. He said that cooperation with the global organizations was extremely important for Ukraine as it proves high quality of Ukrainian educational institutions. He also stressed that such cooperation was important for the Ministry of Education and Science as it promoted international standards of the tertiary education.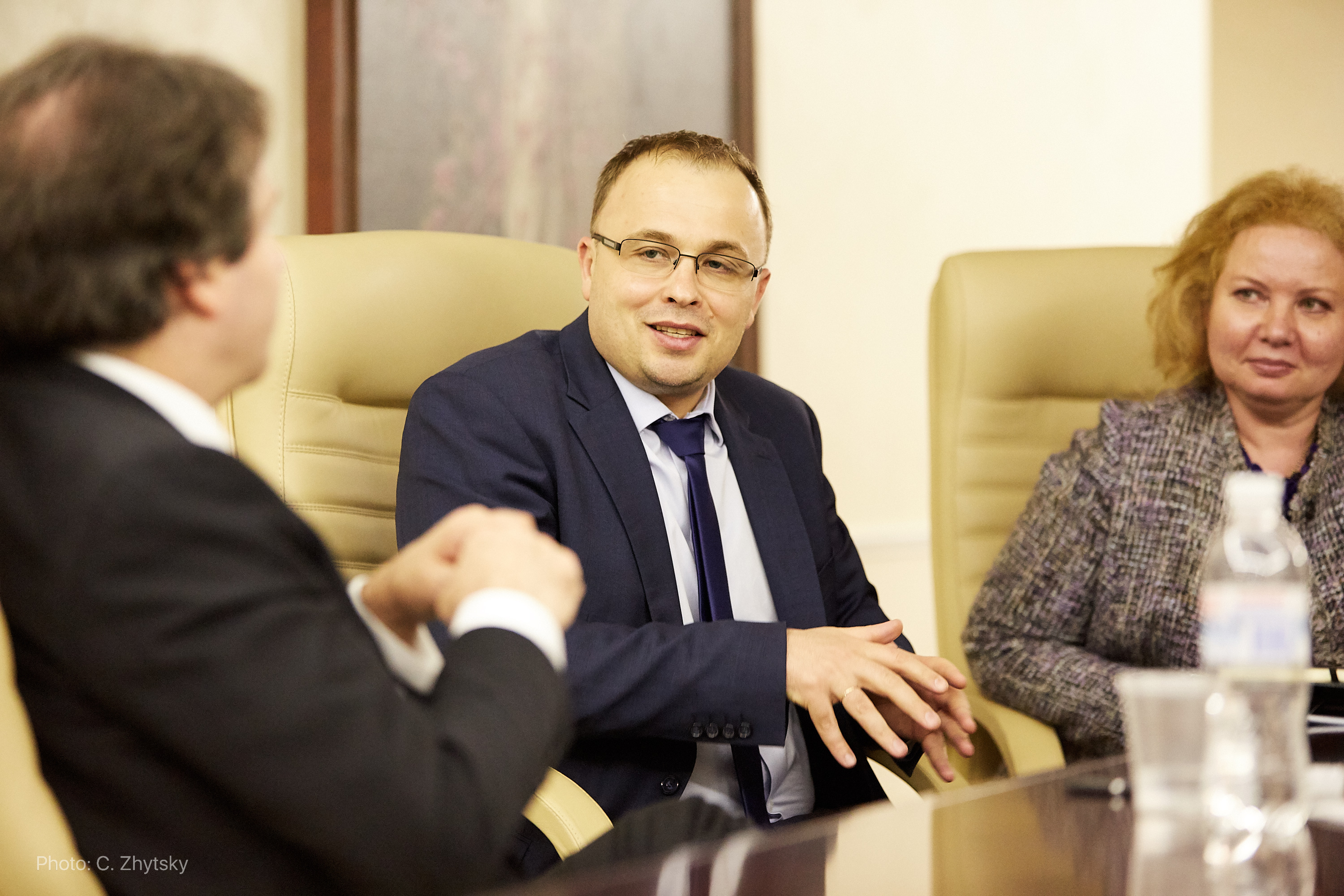 The meeting itself featured animated discussion of the latest trends in business education, its role in the societal and economic development, and employability of MBAs. Mr. Wilson said that MIM-Kyiv was #1 school in Ukraine which deserved to be a center of the latest trends experience for Eastern Europe.
About the Association of MBAs (AMBA):
The Association of MBAs is the impartial authority on postgraduate management education and is committed to raising its profile and quality standards internationally for the benefit of business schools, students and alumni and employers. AMBA established that vision in 1967 and it's as relevant today as it was almost 50 years ago.