WHY INVEST IN HR DEVELOPMENT
Mindaugas Bakas, CEO of the National Depository of Ukraine believes in joint decision making rather than giving orders
28 January 2020
MIM-Kyiv experts conducted facilitation session for the NDU to help align its corporate culture with the strategy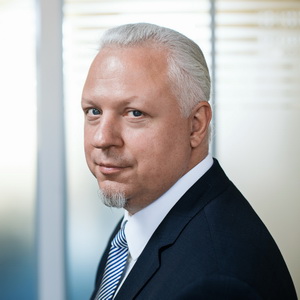 Mindaugas Bakas, the CEO shared his reasons for investing in people's development and shared his idea of assessing the effectiveness of such investments
We have our strategy and we have our corporate culture. We need to align those two elements. Moreover, we need to understand which culture transformation tools will fit our organization the best.
We did not want only management to make decisions and tell everyone what to do but rather engage our people
We used the facilitation to help our people make the most of the sessions.
Why we need outside expertise.
We lack the in-house expertise to develop our team. We are good at technologies but when it comes to soft skills we need help from outside.
We decided on MIM-Kyiv because we need our facilitator to have a serious academic background. I followed the session and participated in it as a team member. I am happy with the results and I see that we could cooperate in the future.
How to assess the outcomes.
We have been invested in our people's development and will continue doing so. However, we will do that differently. We are going to invest in the organization, people and team.
Assessing the return on investment in people takes time and requires a comprehensive approach.
In 2016 we decided to become Ukrainian capital markets infrastructure modernization competence hub. Since that time the NDU reputation has improved. We are participating in drafting legislation not only on capital markets but on the areas affecting capital markets infrastructure.
That's why I believe that our investments were successful.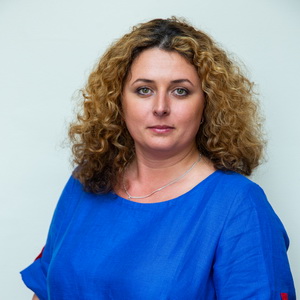 Dr. Olena Kirianova, MIM's professor was the facilitator.
Before the session, we had several discussions with the NDU leadership to better understand the objectives of the session. As a result, we decided to complement facilitation with the interactive session.
We had started with an accurate definition of the corporate culture and identifying its strengths and weaknesses. Based on our findings we developed corporate culture transformation strategies suggestions.
Engagement of participants is key to the success of such sessions. Therefore, I always take care of creating a safe environment. Otherwise, people will not share their true thoughts or any agreements will hold without further corporate enforcement.