RIGHT INVESTMENTS AND HEYDAY OF UKRAINIAN BSUINESS: THE CABINET OF MINISTERS REPRESENTATIVE TO THE OSHCHADBANK TALKS TO SE MBA CLASS
Taras Kyrychenko, MIM-Kyiv MBA, who accepted the post of the Cabinet of Ministers' representatives to Verkhovna Rada after a successful career in banking, discussed the corporate governance, investment, and Ukrainian business prospects with the Senior Executive МВА class.
Here are the highlights of the event.
You need to invest
Usually saving 10% - 15% of income from as early as 25 i9s recommended. However, savings need to be invested. Money does not exist unlike the trust in dollar bitcoin or hryvnia. Moreover, money suffers from inflation. When I studied at MIM-Kyiv 21 years ago a million-dollar was worth considerably more than today. That's why it is critical to invest.
Put your eggs in different baskets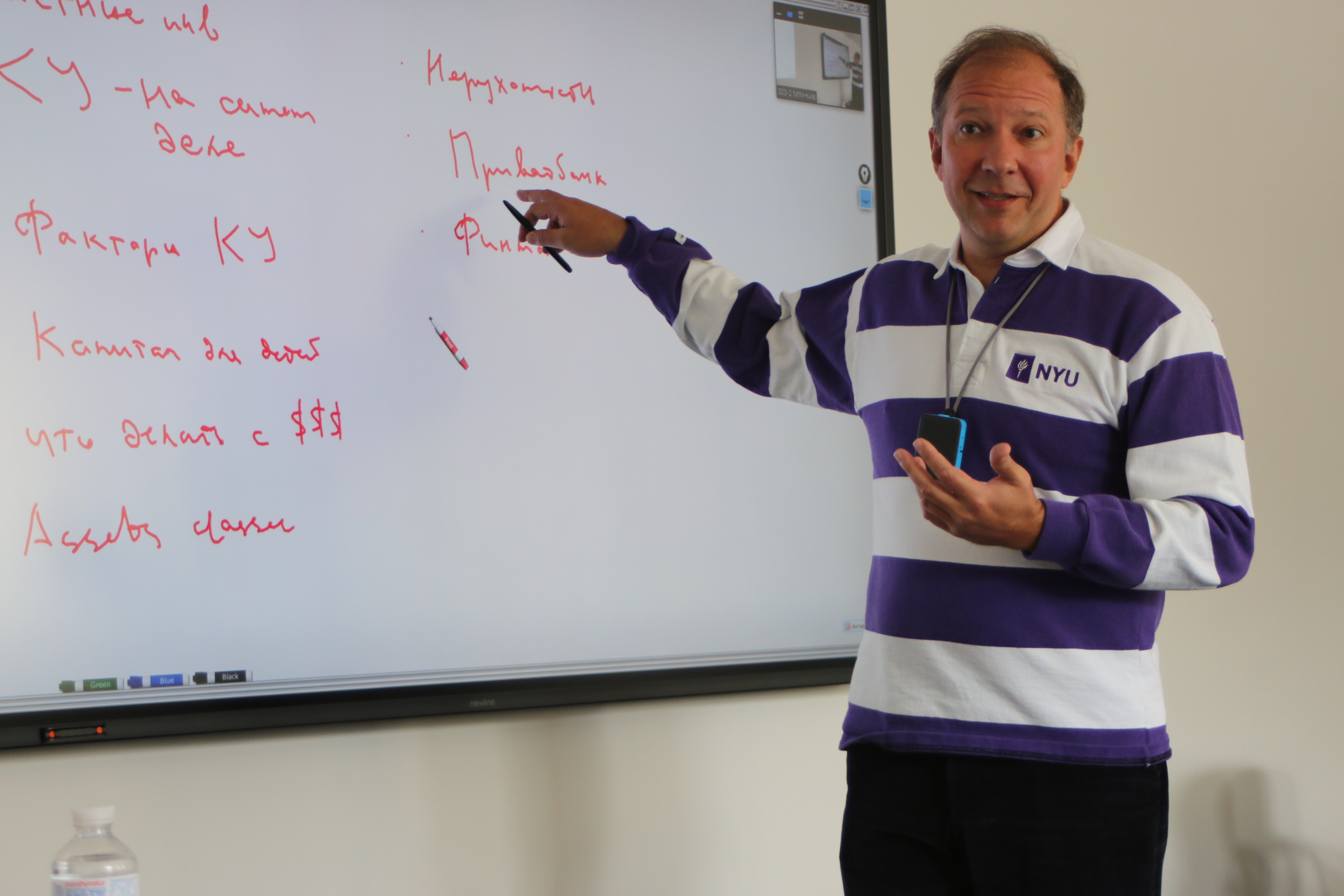 Diversification is critical for private investments. Putting all the eggs in one basket runs the risk of losing all of them. I comprise my private investment portfolio with real estate, corporate rights, startups, etc. But the share of each asset class never exceeds 20%. When I invested more than 20% I bore more losses. 20% limits your financial loss. I always struggle against the temptation to invest more in a successful project. It is not a very entrepreneurial approach as they tend to double their stakes as their businesses grow which is fine for entrepreneurship. But when we talk about investment as a saving instrument it requires a different approach.
Ukraine offers fantastic business opportunities
I think that business-wise we are at the sweet spot as it offers so many chances to entrepreneurs. Old systems are barren whereas the internet offers new opportunities. Money is abundant, good projects are scarce. If you are an entrepreneur able to accomplish a good project you'll suffer no problem with finding capital. Luckily, we are past our inferiority complex and well understand that we can compete globally. If you want to do some good for Ukraine, go global. Yes, the competition is severe there but look at the obstacles as at the way. But you need to be good at entrepreneurship if you want your success to last.