MIM-KYIV RANKED AMONG TOP 300 SCHOOLS GLOBALLY AND #1 IN UKRAINE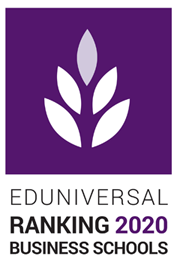 On November 11, Eduniversal, a global ranking agency for business schools, released its 2020
ratings.
MIM-Kyiv was awarded the 4 Palmes of Excellence for the fifth year in a row and was
recognized as the best business school in Ukraine. Moreover, the school is the only holder of 4
Palmes among the Eastern Partnership countries.
"In 2020, a lot has changed. The COVID-19 pandemic proved the urgency of changes and pressed
for fast decision making. Altogether it resulted in creating new educational offerings and forging
new partnerships. We are happy that MIM-Kyiv caught the wave and adapted to the new reality. We had to change
the ways we worked, but it did not disrupt our activities. We have always been sure that we can
cope with any challenge. For us crises mean opportunities. We are happy to be ranked among the
best schools. When together we are invincible", – Iryna Tykhomyrova, MIM-Kyiv's president said.
The Eduniversal ranks 1000 schools from all 154 countries.
MIM-Kyiv has been ranked in the 4 Palmes of Excellence league since 2016.
It is good evidence of the school's and its degrees` international recognition.