New Pre-MBA Marketing Class Kicked Off
On November 20, the new Pre-MBA Marketing program started. Students from 4 regions of Ukraine joined the class. During their first day, they shared their expectations.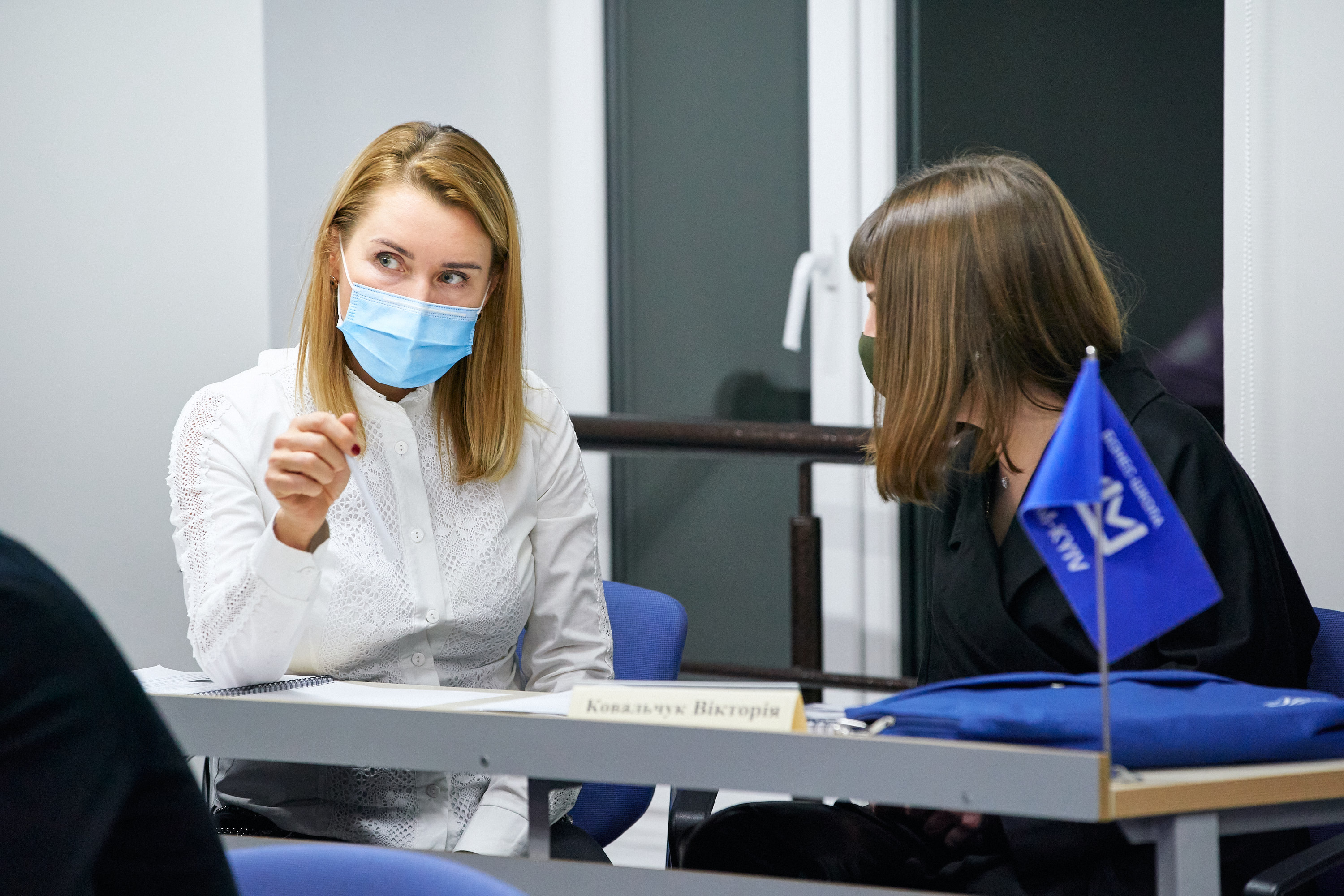 "Studying at MIM-Kyiv was on the bucket list for three years. I was looking for my career acceleration and understood that taking a program here is the best career driver. Now I am working for the Radio ROKS, my dream employer. My next step is starting my own business. So, I need to master
marketing competencies", – Yulia Savchenko, sales manager for the Radio ROKS told about her ambition.
Iryna Tykhomyrova, MIM-Kyiv's president welcomed the participants. She said: "You will see even the most mundane things with the new eyes. You'll be spotting the new opportunities and conceive the new ideas."
Oleksiy Vynogradov, MIM-Kyiv's VP and professor of marketing followed the introductory lecture with the class on marketing management.
MIM-Kyiv strictly follows all sanitary requirements such as wearing masks, social distancing, sanitizing hands, etc. when delivering on-campus courses.