The new Senior Executive MBA class started their studies
On February 11, the new Senior Executive MBA class started their studies.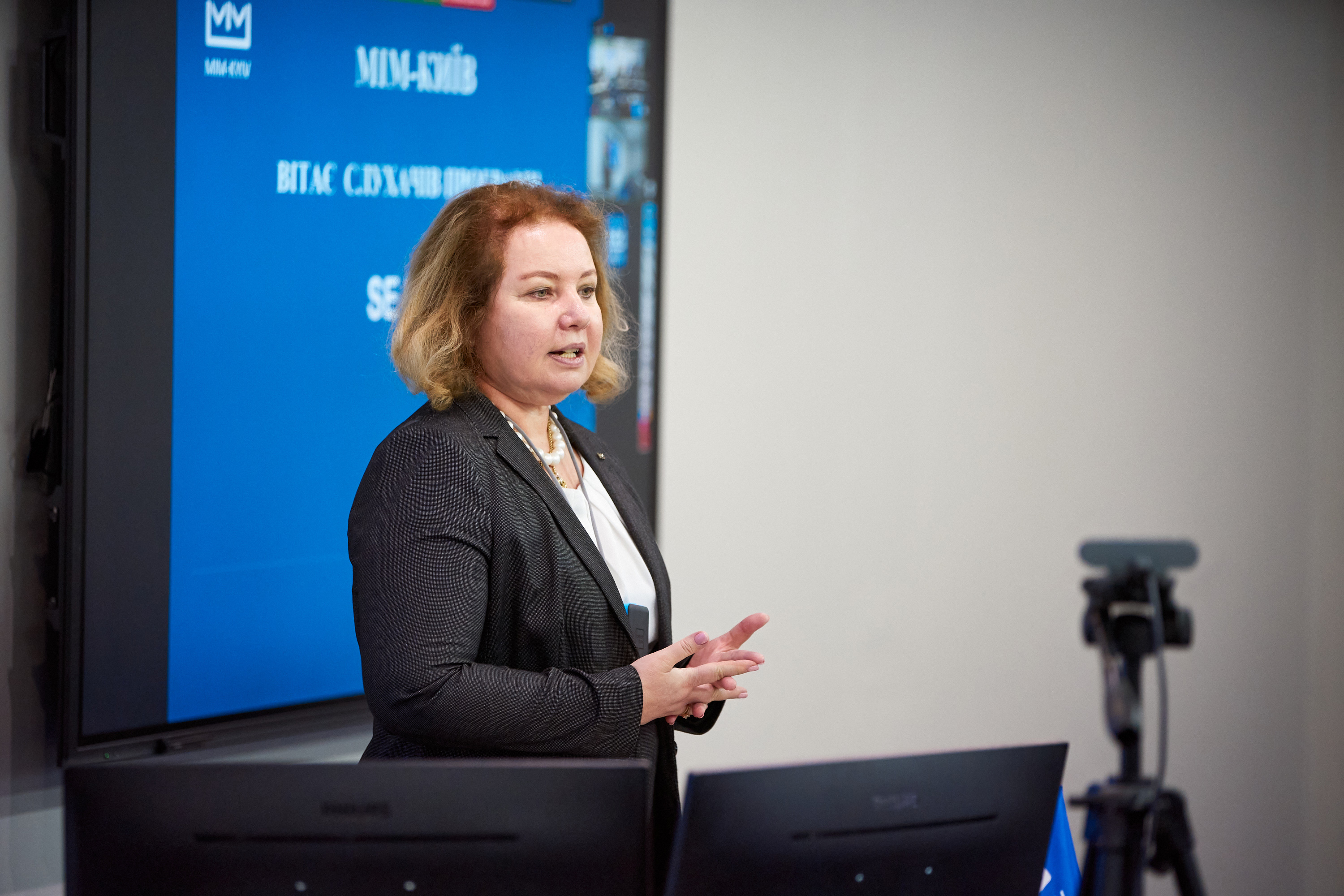 Iryna Tykhomyrova said in her welcome: "This program will help you master the most current managerial skills and knowledge. First of all, critical thinking is important as it helps to differentiate between true and fake information, analyze and assess risks, and grasp the new trends. Secondly, the ability to make the right decision quickly is crucial for thriving. Thirdly, the capability to operate in the global environment, understanding other cultures and the way to do business internationally is the cornerstone of scaling business outside Ukraine." Oleksiy Sologub, chairman of the board of the Technomedecs Group shared his expectations of the program: "I want to see the picture outside my business. I am immersed in it. So, I need to see my business from a different perspective. I also hope to summarize my experience, to expand my network, and to make new friends."
We wish our new students an exciting journey!