NOVA POSHTA, LEADER OF PRIVATE POSTAL SERVICES PRESENT NEW PROJECT
Yevhen Vovk, packaging department director of the Nova Poshta, leading Ukrainian postal and courier services provider presented the business plan for the new packaging initiative as the final project at Pre-MBA "Business" program.
"Pilot project proved that we can raise the quality of services without compromising the speed," Yevhen said.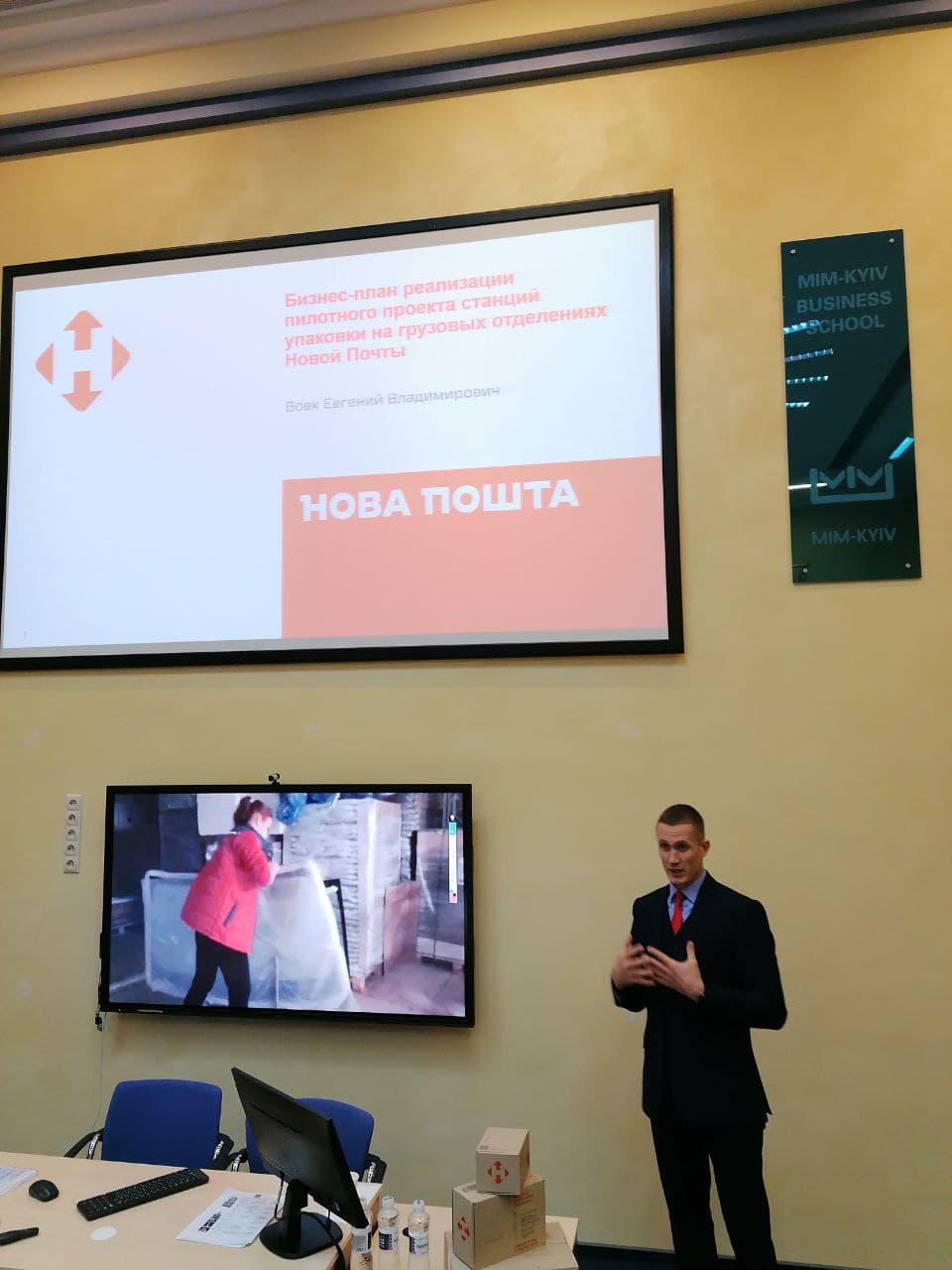 During the public defense session, Nova Poshta employees showed how they package the parcels. "Each stage of the project was a challenge. We worked across functions. When I started I couldn't even imagine how exciting the project would be. Our company has ambitious objectives in 2022. My studies at MIM-Kyiv will help me to be adequate," Yevhen explained.