SYNEVO MARKETING DIRECTIR SHARES HER EXPERIENCE
Do businesses need marketing directors? It took 4%of Fortune 500 companies 10 years to get rid of their marketing directors. Instead, business development directors, sales directors, brand directors, etc. expanded their responsibilities.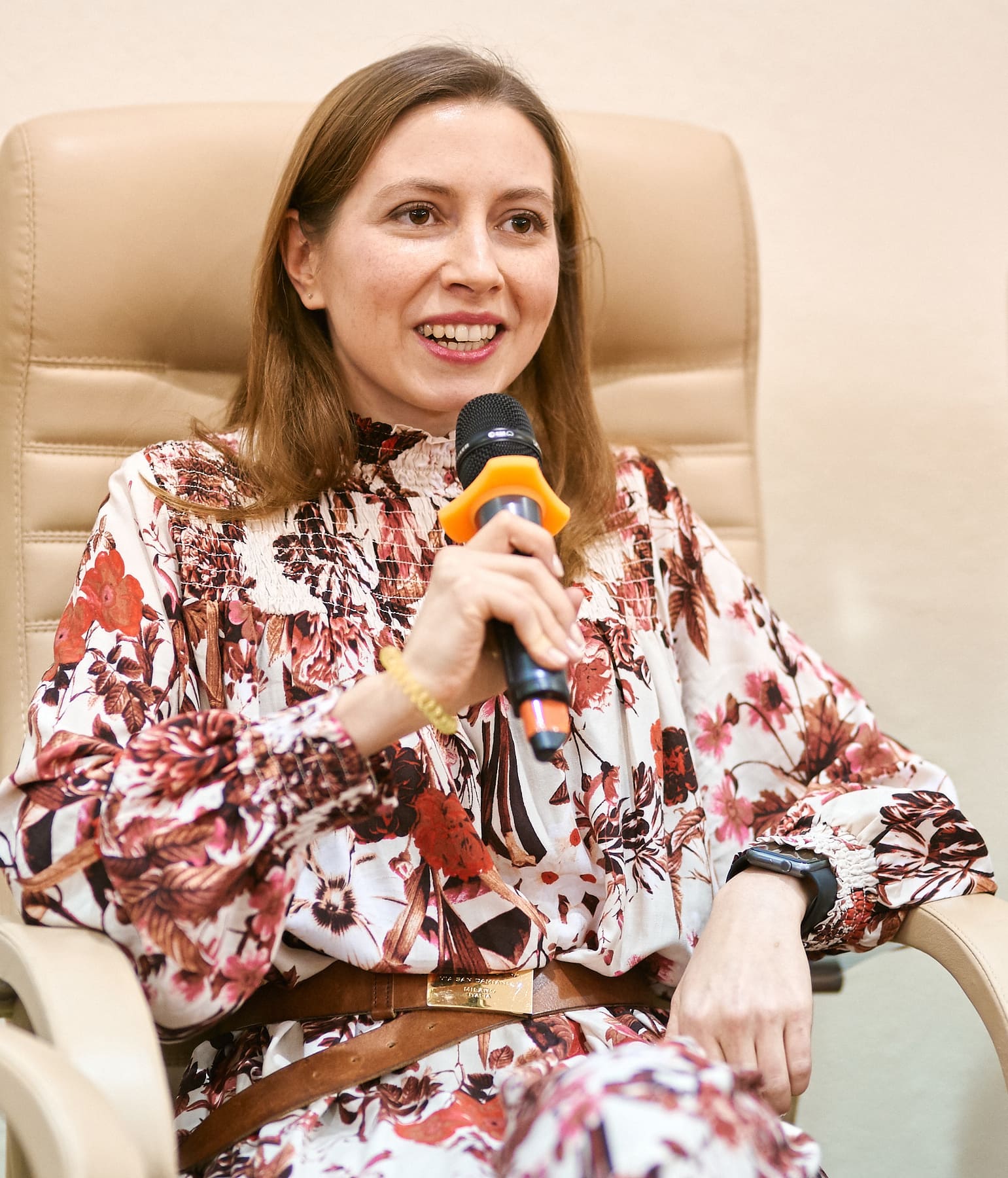 Yana Dehtyar, marketing director of Synevo together with her colleagues, CEO and shareholders of such companies as "Planeta Kino" [Movie Planet], "Novy Chas" [New Times], "Clinica Vykhidnoho Dna" [Weekend Clinic], and IT-Integrator discussed how the situation in Ukraine similar or different from the global practice.
Who Markets Synevo
I've been with Synevo for 17 years since I was at school. At that time I had used to work as a courier for a company that Medicover took over later. As a university student, I continued to work for the company. After I'd got my University degree I decided to leave but was offered a position in marketing. The marketing department consisted of 2 persons then. It was the sales and marketing director and me. At that time laboratories tests market was non-existent in Ukraine. People took tests only when needed at state clinics and in the most rustic way.
Currently, there are several players in the market. People take tests for many reasons, often to prevent health problems. No surprise that our marketing team consists of 15 full-timers and we are employing some dozen or so agencies for the nation-wide projects.
Our marketing team is structured against different activities areas, such as digital, e-commerce, in-line sales of tests, SMM people, project managers, analysts and even production with their designers. 8 people who have their teams report directly to me.
What Marketing Directors Are Getting their Big Bucks for?
I'm always asking our executives if we are growing. Our marketing is as good as we are growing and staying ahead of the competition.
My remuneration consists of two parts: 70% is my salary and 30% annual bonus for meeting my KPIs. We design those KPIs together with my boss. Executives usually need help in identifying our criteria. They usually well understand what outcomes they are expecting but defining personal contribution requires joint efforts.
Some KPIs are quantitative. They are easy to measure. For example, we carry out online sales promo campaigns several times a year. It helps to boost up sales because people have all their paperwork done and thus save time. Moreover, it helps us make tests feel like everyday life rather than make people nervous. Our numbers prove that such an approach pays back.
I also have qualitative KPIs like reputational or communications goals. Currently, our main focus is accuracy. My task is to communicate that our labs have the best technologies which practically eliminate human error.
My other part of the bonus is similar to all other executives and is linked to turnover. Our head-office assigns those goals to us.
I do quite a lot of cross-functional things like work with customer services, innovations, retail, etc.
Besides, Synevo is an international chain present in 10 countries and headquartered in Sweden. That's why I sit on divisional committees. Our Ukrainian division is very advanced and our marketing is a good example for other geographies.