DBA program is unique for the Ukrainian education market.
MIM's DBA is a program relevant for those who are ready to transform domestic and international managerial experience into the new knowledge of doing business.
Our DBA students master the latest ideas, investigate their impact on the business environment, learn how the environment, its social, macroeconomic, and cultural dimensions are affected, and what businesses need to do to answer the new challenges. International and Ukrainian professors, entrepreneurs and business leaders teach jointly at this program.
To obtain the DBA degree the program participants have to do doctoral research and defend the dissertation.
The DBA program is created and functioning in accordance with EFMD requirements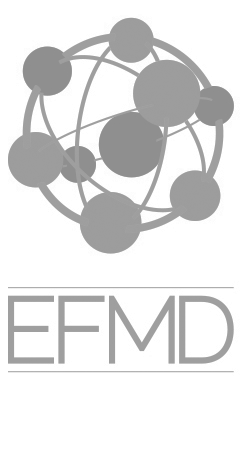 THE PROGRAM CATERS TO:
Experienced managers
Hold MBA degree
Make strategic decisions
Have management consulting experience
I
Advanced Management International Studies (AMIS)
Analysis, marketing, innovations and strategy;
Research methods and applied statistics seminars;
International module in Zurich featuring visits to the companies – leaders in their segments and classes by renowned professors.
II
Selection of the dissertation research topic
Presentation and adoption of the dissertation proposal and the research schedule and assignment of the supervisor.
III
Research and dissertation defense
Doing the doctoral research, writing the dissertation and defense of the dissertation in front of the DBA Defense Committee comprised of the Ukrainian and international experts in the field of study.
FORMAT AND FEES
Format
6 two-days modules (Friday - Saturday)and one international module (3 days abroad)
Fees
UAH 150,000 (AMIS) + the cost of international module
Duration
12 of AMIS program and the time needed for doing the research and writing the dissertation (usually several years)
Contact
CONTACT PERSONS
APPLY
Oleksandr Holovchenko, DBA-2016
Doctor of Business Administration
DBA is a very personalized product. If you do a research relevant for you the degree will follow. You could either do something you know very well or start pioneering the areas new for you. I started from the known at very quickly found myself in the unchartered waters. I researched energy sector executives' motivation because we all do the research in motivation in our everyday jobs. I was bound up in my research as it opened the new avenues for me.
Serhity Babur, DBA 2017
Doctor of Business Administration
When I was taking MIM's MBA I came to the conclusion that I need more academic knowledge to succeed in my business. Therefore, I decided that doctoral research would be a good answer to the situation. First of all, finding the right time budget turned out to be the main challenge. Unless you invest considerable time, you fail. Secondly, it is critical to identify the topic which is relevant for you. Thirdly, speaking English will not hurt as most of the research is in English. Get ready read a lot. If you are motivated and resilient, you will succeed!